Here Comes the Sun
Here Comes the Sun - The Beatles
* Audio file gathered from willc's personal music library
Here Comes the Sun - The Beatles (4/4 - Capo 7th Fret)

Intro:
-----

   D                               G                 A7
      _   _ _ _       _   _ _ _     _ _ _   _ _ _     _ _ _   _ 
   | | | | | | |   | | | | | | |   | | | | | | | |   | | | | | | |
e|---2---0-2-----|---2-0---------|-------0---------|-----------0---|
B|---3-3-------3-|---------3---0-|---3-------3---0-|-2-0-2-3-------|
G|---2-----------|-------------0-|-----------------|-0-------------|
D|-X-------------|-------------0-|-----------------|-2-------------|
A|---------------|-------------2-|-----------------|-0-------------|
E|---------------|-------------3-|-----------------|---------------|

   D                               G                 A7
      _   _ _ _       _   _ _ _     _ _ _   _   _ 
   | | | | | | |   | | | | | | |   | | | | | | | |   | | | |
e|---2---0-2-----|---2-0---------|---2---0---------|---------|
B|---3-3-------3-|---------3---0-|-----------3---2-|(2)------|
G|---2-----------|-------------0-|---------------0-|(0)------|
D|-0-------------|-------------0-|---------------2-|(2)------|
A|---------------|-------------2-|---------------0-|(0)------|
E|---------------|-------------3-|-----------------|---------|

   D                             G               E7
      _   _ _ _       _   _         _   _ _ _     _     _  
   | | | | | | |   | | | | | |   | | | | | | |   | | | | | |
e|---2-0---2-----|---2---0-2---|---2-0---2-----|-0-----------|
B|---3---------3-|-----3-------|-0-----------3-|-0---------3-|
G|---2-----------|-------------|-0-------------|-1-----1-----|
D|-0-------------|-------------|-0-------------|-0-----------|
A|---------------|-------------|-2-------------|-2-----------|
E|---------------|-------------|-3-------------|-0-----------|
  Here comes the sun, do, dun, do, do  Here comes the sun, and I say

   D
      _ _   _ _ _     _ _ _   _ _ _     _ _ _   _ _ _ 
   | | | | | | | |   | | | | | | | |   | | | | | | | |
e|---2---0---------|-----0-----0-----|-0-----0---------|
B|-----------3-----|---3-----3-----3-|-----3---3-2-0---|
G|---------------2s|-4-----2-----0---|---2-----------2-|
D|-0---------------|-----------------|-----------------|
A|-----------------|-----------------|-----------------|
E|-----------------|-----------------|-----------------|
  It's all right


Verse 1:
-------

   D                               G                 A7
      _   _ _ _       _   _ _ _     _ _ _   _ _ _     _ _ _   _ 
   | | | | | | |   | | | | | | |   | | | | | | | |   | | | | | | |
e|---2---0-2-----|---2-0---------|-------0---------|-----------0---|
B|---3-3-------3-|-------3-----0-|---3-------3---0-|-2-0-2-3-------|
G|---2-----------|-------------0-|-----------------|-0-------------|
D|-0-------------|-0-----------0-|-----------------|-2-------------|
A|---------------|-------------2-|-----------------|-0-------------|
E|---------------|-------------3-|-----------------|---------------|
  Little darling,    it's been a long     cold lonely winter

   D                               G                A7
      _   _ _ _       _   _ _ _     _ _ _   _   _ 
   | | | | | | |   | | | | | | |   | | | | | | | |   | | | |
e|---2---0-2-----|-----2-0-------|---2---0---------|---------|
B|---3-3-------3-|(3)------3---0-|-----------3---2-|(2)------|
G|---2-----------|-------------0-|---------------0-|(0)------|
D|-0-------------|-------------0-|---------------2-|(2)------|
A|---------------|-------------2-|---------------0-|(0)------|
E|---------------|-------------3-|-----------------|---------|
  Little darling,    it feels like years  since it's been here


Chorus 1:
--------

   D                             G               E7
      _   _ _ _       _   _         _   _ _ _     _     _  
   | | | | | | |   | | | | | |   | | | | | | |   | | | | | |
e|---2-0---2-----|---2---0-2---|---2-0---2-----|-0-----------|
B|---3---------3-|-----3-------|-0-----------3-|-0---------3-|
G|---2-----------|-------------|-0-------------|-1-----1-----|
D|-0-------------|-------------|-0-------------|-0-----------|
A|---------------|-------------|-2-------------|-2-----------|
E|---------------|-------------|-3-------------|-0-----------|
  Here comes the sun, do, dun, do, do  Here comes the sun, and I say

   D
      _ _   _ _ _     _ _ _   _ _ _     _ _ _   _ _ _       _   _  
   | | | | | | | |   | | | | | | | |   | | | | | | | |   | | | | | |
e|---2---0---------|-----0-----0-----|-0-----0---------|-2-2---0-2---|
B|-----------3-----|---3-----3-----3-|-----3---3-2-0---|-3---3-------|
G|---------------2s|-4-----2-----0---|---2-----------2-|-2-----------|
D|-0---------------|-----------------|-----------------|-0-----------|
A|-----------------|-----------------|-----------------|-------------|
E|-----------------|-----------------|-----------------|-------------|
  It's all right

   A7
    _ _ _   _ 
   | | | | | | |
e|-----------0---|
B|-2-0-2-3-------|
G|-0-------------|
D|-2-------------|
A|-0-------------|
E|---------------|


Verse 2:
-------

   D                               G                 A7
      _   _ _ _       _   _ _ _     _ _ _   _ _ _     _ _ _   _ 
   | | | | | | |   | | | | | | |   | | | | | | | |   | | | | | | |
e|---2---0-2-----|---2-0---------|-------0---------|-----------0---|
B|---3-3-------3-|-------3-----0-|---3-------3---0-|-2-0-2-3-------|
G|---2-----------|-------------0-|-----------------|-0-------------|
D|-0-------------|-0-----------0-|-----------------|-2-------------|
A|---------------|-------------2-|-----------------|-0-------------|
E|---------------|-------------3-|-----------------|---------------|
  Little darling,    the smile's returning  to their faces

   D                               G                A7
      _   _ _ _       _   _ _ _     _ _ _   _   _ 
   | | | | | | |   | | | | | | |   | | | | | | | |   | | | |
e|---2---0-2-----|-----2-0-------|---2---0---------|---------|
B|---3-3-------3-|(3)------3---0-|-----------3---2-|(2)------|
G|---2-----------|-------------0-|---------------0-|(0)------|
D|-0-------------|-------------0-|---------------2-|(2)------|
A|---------------|-------------2-|---------------0-|(0)------|
E|---------------|-------------3-|-----------------|---------|
  Little darling,    it seems like years since it's been here


Chorus 2:
--------

   D                             G               E7
      _   _ _ _       _   _         _   _ _ _     _     _  
   | | | | | | |   | | | | | |   | | | | | | |   | | | | | |
e|---2-0---2-----|---2---0-2---|---2-0---2-----|-0-----------|
B|---3---------3-|-----3-------|-0-----------3-|-0---------3-|
G|---2-----------|-------------|-0-------------|-1-----1-----|
D|-0-------------|-------------|-0-------------|-0-----------|
A|---------------|-------------|-2-------------|-2-----------|
E|---------------|-------------|-3-------------|-0-----------|
  Here comes the sun, do, dun, do, do  Here comes the sun, and I say

   D
      _ _   _ _ _     _ _ _   _ _ _     _ _ _   _ _ _       _   _  
   | | | | | | | |   | | | | | | | |   | | | | | | | |   | | | | | |
e|---2---0---------|-----0-----0-----|-0-----0---------|-2-2---0-2---|
B|-----------3-----|---3-----3-----3-|-----3---3-2-0---|-3---3-------|
G|---------------2s|-4-----2-----0---|---2-----------2-|-2-----------|
D|-0---------------|-----------------|-----------------|-0-----------|
A|-----------------|-----------------|-----------------|-------------|
E|-----------------|-----------------|-----------------|-------------|
  It's all right

   A7

   |  |
e|------|
B|-2----|
G|-0----|
D|-2----|
A|-0----|
E|------|


Bridge:
------

  A7     F       C     G/B   G     D         A7
    _ _   _ _     _ _     _   _       _ _  
   | | | | | |   | | | | | | | |   | | | | |   |  |
e|-------------|-----------------|---2---0-2-|-0----|
B|-----------1-|-----------------|---3-3-----|-2----|
G|.--------2---|-----0-----0-----|---2-------|-0---.| (X6)
D|.----2-3-----|---2-----0-------|-0---------|-2---.|
A|-0h4---------|-3-----2-------2-|-----------|-0----|
E|-------------|-------------3---|-----------|------|
        Sun,   sun,   sun,  here it comes
        Sun,   sun,   sun,  here it comes
        Sun,   sun,   sun,  here it comes
        Sun,   sun,   sun,  here it comes
        Sun,   sun,   sun,  here it comes
        Sun,   sun,   sun,  here it comes

   A7            A7sus4            A7         A7
    _     _ _ _     _     _ _ _     _     _ _ _
   | | | | | | |   | | | | | | |   | | | | | | |
e|---------------|-------------0-|-----------0-3-|
B|-2-------0-2-3-|(3)------2-3-2-|(2)------3---2-|
G|-0-----------0-|(0)----------0-|(0)----------0-|
D|-2-----------2-|(2)----------2-|(2)----------2-|
A|-0-----------0-|(0)----------0-|(0)----------0-|
E|---------------|---------------|---------------|


Verse 3:
-------

   D                               G                 A7
      _   _ _ _       _   _ _ _     _ _ _   _ _ _     _ _ _   _ 
   | | | | | | |   | | | | | | |   | | | | | | | |   | | | | | | |
e|---2---0-2-----|---2-0---------|-------0---------|-----------0---|
B|---3-3-------3-|-------3-----0-|---3-------3---0-|-2-0-2-3-------|
G|---2-----------|-------------0-|-----------------|-0-------------|
D|-0-------------|-0-----------0-|-----------------|-2-------------|
A|---------------|-------------2-|-----------------|-0-------------|
E|---------------|-------------3-|-----------------|---------------|
  Little darling,    I feel that ice is slowly melting

   D                               G                A7
      _   _ _ _       _   _ _ _     _ _ _   _   _ 
   | | | | | | |   | | | | | | |   | | | | | | | |   | | | |
e|---2---0-2-----|-----2-0-------|---2---0---------|---------|
B|---3-3-------3-|(3)------3---0-|-----------3---2-|(2)------|
G|---2-----------|-------------0-|---------------0-|(0)------|
D|-0-------------|-------------0-|---------------2-|(2)------|
A|---------------|-------------2-|---------------0-|(0)------|
E|---------------|-------------3-|-----------------|---------|
  Little darling,    it seems like years since it's been clear


Chorus 3:
--------

   D                             G               E7
      _   _ _ _       _   _         _   _ _ _     _     _  
   | | | | | | |   | | | | | |   | | | | | | |   | | | | | |
e|---2-0---2-----|---2---0-2---|---2-0---2-----|-0-----------|
B|---3---------3-|-----3-------|-0-----------3-|-0---------3-|
G|---2-----------|-------------|-0-------------|-1-----1-----|
D|-0-------------|-------------|-0-------------|-0-----------|
A|---------------|-------------|-2-------------|-2-----------|
E|---------------|-------------|-3-------------|-0-----------|
  Here comes the sun, do, dun, do, do  Here comes the sun, and I say

   D
      _ _   _ _ _     _ _ _   _ _ _     _ _ _   _ _ _ 
   | | | | | | | |   | | | | | | | |   | | | | | | | |
e|---2---0---------|-----0-----0-----|-0-----0---------|
B|-----------3-----|---3-----3-----3-|-----3---3-2-0---|
G|---------------2s|-4-----2-----0---|---2-----------2-|
D|-0---------------|-----------------|-----------------|
A|-----------------|-----------------|-----------------|
E|-----------------|-----------------|-----------------|
  It's all right


Chorus 4:
--------

   D                             G               E7
      _   _ _ _       _   _         _   _ _ _     _     _  
   | | | | | | |   | | | | | |   | | | | | | |   | | | | | |
e|---2-0---2-----|---2---0-2---|---2-0---2-----|-0-----------|
B|---3---------3-|-----3-------|-0-----------3-|-0---------3-|
G|---2-----------|-------------|-0-------------|-1-----1-----|
D|-0-------------|-------------|-0-------------|-0-----------|
A|---------------|-------------|-2-------------|-2-----------|
E|---------------|-------------|-3-------------|-0-----------|
  Here comes the sun, do, dun, do, do  Here comes the sun, and I say

   D
      _ _   _ _ _     _ _ _   _ _ _     _ _ _   _ _ _ 
   | | | | | | | |   | | | | | | | |   | | | | | | | |
e|---2---0---------|-----0-----0-----|-0-----0---------|
B|-----------3-----|---3-----3-----3-|-----3---3-2-0---|
G|---------------2s|-4-----2-----0---|---2-----------2-|
D|-0---------------|-----------------|-----------------|
A|-----------------|-----------------|-----------------|
E|-----------------|-----------------|-----------------|
  It's all right

   D
      _ _   _ _ _     _ _ _   _ _ _     _ _ _   _ _ _
   | | | | | | | |   | | | | | | | |   | | | | | | | |
e|---2---0---------|-----0-----0-----|-0-----0---------|
B|-----------3-----|---3-----3-----3-|-----3---3-2-0---|
G|---------------2s|-4-----2-----0---|---2-----------2-|
D|-0---------------|-----------------|-----------------|
A|-----------------|-----------------|-----------------|
E|-----------------|-----------------|-----------------|
  It's all right


Outro:
-----

  A7     F       C     G/B   G     D
    _ _   _ _     _ _     _   _            
   | | | | | |   | | | | | | | |   | | | |
e|-------------|-----------------|-2-------|
B|-----------1-|-----------------|-3-------|
G|---------2---|-----0-----0-----|-2-------|
D|-----2-3-----|---2-----0-------|-0-------|
A|-0h4---------|-3-----2-------2-|---------|
E|-------------|-------------3---|---------|


*:·..·:*¨¨*:·..·:*¨¨*:·..·:*¨¨*:·..·:*


Lyrics:
------

Here comes the sun, do, dun, do, do
Here comes the sun, and I say
It's all right

Little darling, it's been a long cold lonely winter
Little darling, it feels like years since it's been here

Here comes the sun, do, dun, do, do
Here comes the sun, and I say
It's all right

Little darling, the smile's returning to their faces
Little darling, it seems like years since it's been here

Here comes the sun, do, dun, do, do
Here comes the sun, and I say
It's all right

Sun, sun, sun, here it comes
Sun, sun, sun, here it comes
Sun, sun, sun, here it comes
Sun, sun, sun, here it comes
Sun, sun, sun, here it comes
Sun, sun, sun, here it comes

Little darling, I feel that ice is slowly melting
Little darling, it seems like years since it's been clear

Here comes the sun, do, dun, do, do
Here comes the sun, and I say
It's all right

Here comes the sun, do, dun, do, do
Here comes the sun
It's all right
It's all right
        
Here Comes the Sun - The Beatles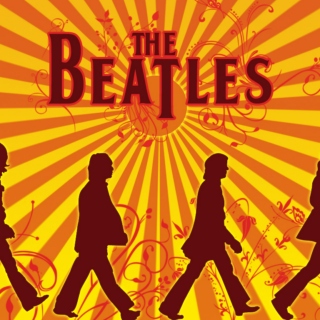 The arrangement of this song is from songsterr.com:
https://www.songsterr.com/a/wsa/the-beatles-here-comes-the-sun-one-guitar-arrangement-tab-s395386t0
*:·..·:*¨¨*:·..·:*¨¨*:·..·:*¨¨*:·..·:*
"Here Comes the Sun" is a song by the English rock band the Beatles from their 1969 album Abbey Road. It was written by George Harrison and is one of his best-known compositions for the Beatles. Harrison wrote the song in early 1969 at the country house of his friend Eric Clapton, where Harrison had chosen to play truant for the day to avoid attending a meeting at the Beatles' Apple Corps organization. The lyrics reflect his relief at the arrival of spring and the temporary respite he was experiencing from the band's business affairs. As of September 2019, it was the most streamed Beatles song in the United Kingdom, with over 50 million plays.
Source: Wikipedia, the free encyclopedia

Here Comes the Sun - The Beatles
Here Comes the Sun - The Beatles
Adder:
Bill Charrette [ willc ]
Date:
8/28/2020
Updated:
9/15/2020
Tab By:
willc
Rated:

(1)

Hot!

Popular!

Views:
182
pdf Hits:
29
Genre:
Rock