Good Lovin
Facebook
Tweet
Digg
Google+
>Email
Good Lovin - The Young Rascals
* Audio file gathered from BigGreenC's personal music library
Good Lovin - The Young Rascals (4/4)

Introduction:

     D G A G      D G A G      D G A G 
Good lovin'  Good lovin'  Good lovin'  

Barr Chords: D G A G A G   (2 times)


      D  G A G         D  G A G
I was feelin' . . . so bad, 
  D        G      A           G      D   G A G
I asked my family doctor just what I had, 
         D        G  A
I said, "Doctor, (Doctor)
G     D    G  A
Mr. M.D., (Doctor)  
    G       D        G    A
Now can you tell me, tell me, tell me, 
       G      D     G  A
What's ailin' me?" (Doctor)


G         D     G     D     G     D    G
He said, "Yeah, yeah, yeah, yeah, yeah, 
 D     G     D     G     D    G
(Yeah, yeah, yeah, yeah, yeah) 
       E   E         A      A(hold)
Yes, indeed, all you really need 
 
         D
(Is good lovin')
G          A          G
Gimme that good, good lovin 
      D
(Good lovin') 
G     A       G
All I need is lovin' 


Barr Chords: D G A G A G   (2 times)


Now honey please, squeeze me tight . . . (Squeeze me tight) 
Now don't you want your baby to feel alright? (Feel alright) 
I said Baby . . . (Baby) . . . now it's for sure . . . (it's for sure) 
I got the fever, Baby, Baby, but you've got the cure 
(You've got the cure) 
   
I said, "Yeah, yeah, yeah, yeah, yeah, 
(Yeah, yeah, yeah, yeah, yeah) 
Yes, indeed, all you really need  

(Is good lovin') 
Gimme that good, good lovin 
(Good lovin') 
All I need is lovin' 
(Good lovin') 


Barr Chords: D G A G A G   (3 times) D
        
Good Lovin - The Young Rascals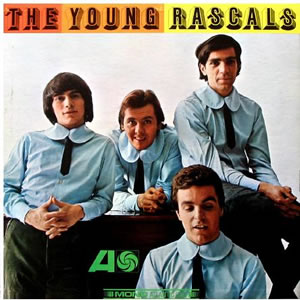 Good Lovin' is a song written by Rudy Clark and Arthur Resnick that was a number one hit single for The Young Rascals in 1966.
The song was first recorded in early 1965 by Canton, Ohio, R&B singer Limmie Snell under the name "Lemme B. Good". About a month later the song was redone -- with considerably rewritten lyrics -- by R&B/novelty artists The Olympics, but this version was only moderately successful at best, reaching number 81 on the Billboard Pop Singles chart.
The tale is told that Rascal Felix Cavaliere heard it on a New York City radio station and the group added it to their concert repertoire. Co-producer Tom Dowd captured this live feel on the recording, even though the group did not think the performance held together well.
Divining a mixture of garage rock and white soul, the Rascals' "Good Lovin'" jumped out of radios with a "one - two - three" count-in, high-energy instrumentation, and insistent call-and-response vocals from Cavaliere and the band:
I was feelin' ... so-oo bad, I asked my family doctor just what I had. I said, "Doctor, "Mister M.D., Now can you tell me, What's ailin' me??
These were followed by an organ break from Cavaliere, and a full stop false ending that was suddenly popular at the time (cf. "Rain" and "Monday, Monday") — all in two and a half minutes. "Good Lovin'" rose to the top of the Billboard Pop Singles chart in the spring of 1966 and represented The Young Rascals' first real hit. It was also the first of three #1 hits for the group.
"Good Lovin'" is one of The Rock and Roll Hall of Fame's 500 Songs that Shaped Rock and Roll, and was ranked number 325 on Rolling Stone's 500 Greatest Songs of All Time list. Writer Dave Marsh placed it at number 108 in his 1989 book The Heart of Rock and Soul: The 1001 Greatest Singles Ever Made, saying it is "the greatest example ever of a remake surpassing the quality of an original without changing a thing about the arrangement," and that "'Good Lovin' all by itself is enough to dispel the idiotic notion that rock and roll is nothing more than white boys stealing from blacks.
Source: Wikipedia, The Free Encyclopedia

Good Lovin - The Young Rascals
Good Lovin - The Young Rascals
Adder:
Cindy Green [ BigGreenC ]
Date:
7/14/2012
Updated:
9/8/2012
Tab By:
willc
Rated:

(5)

Hot!

Popular!

Views:
1244
pdf Hits:
468
Genre:
Rock