Bring It On Home To Me
Bring It On Home To Me - Van Morrison
* Audio file gathered from willc's personal music library
Bring It On Home To Me - Van Morrison (4/4)

 Picking Pattern:
    _   _   _   _
   | | | | | | | |
e|-------@---------|
B|-----@---@-------|
G|---@-------@---@-|
D|-@-----------@---|
A|-@-----------@---|
E|-@-----------@---|
   Bass        Bass


Introduction: A (times 4)


       A   A             E   E
If you ever change your mind
      A        A           D     D
About leaving, leaving me behind
    A              A                 E
Oh, bring it to me, bring your sweet loving
E                  A   D  A  E
Bring it on home to me, oh yeah


You know I laughed, when you left
But now I know I've only hurt myself
Oh, bring it to me, bring your sweet loving
Bring it on home to me, yeah, yeah, yeah


I'll give you jewelry, money too
and that's not all, all I'll do for you
Oh, bring it to me, bring your sweet loving
Bring it on home to me, yeah, yeah, yeah


God knows I've tried to treat you right
But you stayed out, stayed out all night
Oh, bring it to me, bring your sweet loving
Bring it on home to me


Instrumental (one verse)


You know I'll always be your slave
Until I'm dead and buried in my grave
Oh, bring it to me, bring your sweet loving
Bring it on home to me, yeah, yeah, yeah


If you ever change your mind
About leaving, leaving me behind
Oh, bring it to me, bring your sweet loving
Bring it on home to me, yeah, yeah, yeah
        
Bring It On Home To Me - Van Morrison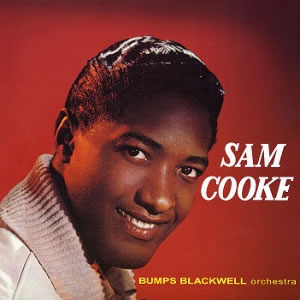 NOTE
: The Audio File associated to this song is from 'Van Morrison' It's Too Late to Stop Now CD.
Bring It On Home to Me is a 1962 soul song, written and recorded by R&B singer-songwriter Sam Cooke. The song, about infidelity, was a hit for Cooke and has become a pop standard covered by numerous artists of different genres.
It is one of The Rock and Roll Hall of Fame's 500 Songs that Shaped Rock and Roll. Cooke's recorded version has Lou Rawls singing responses as an uncredited background singer.
Source: Wikipedia, The Free Encyclopedia

Bring It On Home To Me - Van Morrison
Bring It On Home To Me - Van Morrison
Adder:
Bill Charrette [ willc ]
Date:
7/14/2012
Updated:
5/28/2015
Tab By:
willc
Rated:

(3)

Hot!

Popular!

Views:
1284
pdf Hits:
459
Genre:
Rock