Forever Young

[

Info ]
Audio, Chords & Tab

pdf
Forever Young - Audra Mae and The Forest Rangers
* Audio file gathered from willc's personal music library
Forever Young - Audra Mae and The Forest Rangers (4/4)

Intro:
-----

     | |   |  |      | |   |  |      | |   |  |      | | |  |
e|---------------|---------------|---------------|-------------|
B|---------------|---------------|---------------|-------------|
G|-----2-4s6-(6)-|-----2-4s6-(6)-|-----2-4s6-(6)-|-6s4-2-2-(2)-|
D|-2h4-----------|-2h4-----------|-2h4-----------|-------------|
A|---------------|---------------|---------------|-------------|
E|---------------|---------------|---------------|-------------|


Suggested Picking Pattern (Travis Pick):
---------------------------------------

Verse 1:
-------

   A               A
      _   _   _       _   _   _
   | | | | | | |   | | | | | | |
e|---------0-----|---------0-----|
B|-----2-------2-|-----2-------2-|
G|---------------|---------------|
D|---2-------2---|---2-------2---|
A|-0-----0-------|-0-----0-------|
E|---------------|---------------|
 May God bless and keep you always,

   D                A
      _   _   _       _   _   _ 
   | | | | | | |   | | | | | | |
e|---------2-----|---------0-----|
B|-----3-------3-|-----2-------2-|
G|---2-------2---|---------------|
D|-0-----0-------|---2-------2---|
A|---------------|-0-----0-------|
E|---------------|---------------|
 May your wishes all come true,

   A               A
      _   _   _       _   _   _ 
   | | | | | | |   | | | | | | |
e|---------0-----|---------0-----|
B|-----2-------2-|-----2-------2-|
G|---------------|---------------|
D|---2-------2---|---2-------2---|
A|-0-----0-------|-0-----0-------|
E|---------------|---------------|
 May you always do for others

   E                E   
      _   _   _       _   _   _ 
   | | | | | | |   | | | | | | |
e|---------0-----|---------0-----|
B|-----0-------0-|-----0-------0-|
G|---------------|---------------|
D|---2-------2---|---2-------2---|
A|---------------|---------------|
E|-0-----0-------|-0-----0-------|
 And let others do for you.

   A               A
      _   _   _       _   _   _ 
   | | | | | | |   | | | | | | |
e|---------0-----|---------0-----|
B|-----2-------2-|-----2-------2-|
G|---------------|---------------|
D|---2-------2---|---2-------2---|
A|-0-----0-------|-0-----0-------|
E|---------------|---------------|
 May you build a ladder to the stars

   D                Bm             Bm
      _   _   _       _   _   _       _   _   _
   | | | | | | |   | | | | | | |   | | | | | | |
e|---------2-----|---------2-----|---------2-----|
B|-----3-------3-|-----3-------3-|-----3-------3-|
G|---2-------2---|---------------|---------------|
D|-0-----0-------|---4-----4-----|---4-----4-----|
A|---------------|-2-----2-------|-2-----2-------|
E|---------------|---------------|---------------|
 And climb on every rung,

   A               E               A               A
      _   _   _       _   _   _       _   _   _       _   _   _
   | | | | | | |   | | | | | | |   | | | | | | |   | | | | | | |
e|---------0-----|---------0-----|---------0-----|---------0-----|
B|-----2-------2-|-----0-------0-|-----2-------2-|-----2-------2-|
G|---------------|---------------|---------------|---------------|
D|---2-------2---|---2-------2---|---2-------2---|---2-------2---|
A|-0-----0-------|---------------|-0-----0-------|-0-----0-------|
E|---------------|-0-----0-------|---------------|---------------|
  May you stay forever              young

   A               E               A               A
      _   _   _       _   _   _       _   _   _       _   _   _
   | | | | | | |   | | | | | | |   | | | | | | |   | | | | | | |
e|---------0-----|---------0-----|---------0-----|---------0-----|
B|-----2-------2-|-----0-------0-|-----2-------2-|-----2-------2-|
G|---------------|---------------|---------------|---------------|
D|---2-------2---|---2-------2---|---2-------2---|---2-------2---|
A|-0-----0-------|---------------|-0-----0-------|-0-----0-------|
E|---------------|-0-----0-------|---------------|---------------|
  May you stay forever              young


Instrumental:
------------

     | |   |  |      | |   |  |      | |   |  |
e|---------------|---------------|---------------|
B|---------------|---------------|---------------|
G|-----2-4s6-(6)-|-----2-4s2-(2)-|-----2-4s6-(6)-|
D|-2h4-----------|-2h4-----------|-2h4-----------|
A|---------------|---------------|---------------|
E|---------------|---------------|---------------|

     | | |  |      | |   |  |
e|-------------|---------------|
B|-------------|---------------|
G|-6s4-2-2-(2)-|-----2-4s6-(6)-|
D|-------------|-2h4-----------|
A|-------------|---------------|
E|-------------|---------------|


Verse 2:
-------
         A             A
May you grow up to be righteous,
         D             A
May you grow up to be true,
         A                A
May you always know the truth
              E                E
And see the lights surrounding you.
          A               A
May you always be courageous,
          D            Bm    Bm
Stand upright and be strong,
         A    E        A     A
May you stay forever young
         A    E        A     A
May you stay forever young


Solo: Verse chords


Verse 3:
-------
         A                A
May your hands always be busy,
          D               A
May your feet always be swift,
          A               A
May you have a strong foundation
           E              E
When the winds of changes shift.
         A                A
May your heart always be joyful,
          D              Bm   Bm
May your song always be sung,
         A    E        A      A
May you stay forever young
         A    E        A      A
May you stay forever young
        
Forever Young - Audra Mae and The Forest...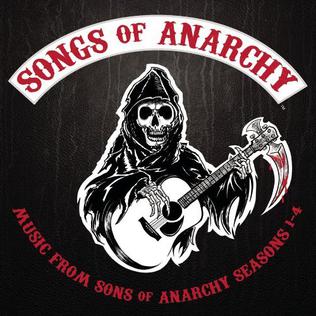 "Forever Young" is a song by Bob Dylan, recorded in California in November 1973. Written as a lullaby for his eldest son Jesse, born in 1966, Dylan's song relates a father's hopes that his child will remain strong and happy. It opens with the lines, "May God bless and keep you always / May your wishes all come true", echoing the Old Testament's Book of Numbers, which has lines that begin: "May the Lord bless you and guard you / May the Lord make His face shed light upon you." Not wishing to sound "too sentimental", Dylan included two versions of the song on the Planet Waves album, one a lullaby and the other more rock oriented.
*:·..·:*¨¨*:·..·:*¨¨*:·..·:*¨¨*:·..·:*¨¨*:·..·:*¨¨*:·..·:*
YouTube Video: Songs of Anarchy: Music from Sons of Anarchy Seasons 1–4 -
https://www.youtube.com/watch?v=AaPEe4EwTEU
About Audra Mae
Soulful vocalist Audra Mae makes country, blues, and rock-influenced music with an earthy, often acoustic vibe. Born in Oklahoma, Mae is the great grandniece of Judy Garland on her mother's side. In 2004, Mae relocated to Los Angeles and found work as a songwriter, signing a publishing agreement with Warner/Chappell.
In 2009, she released her debut EP, Haunt. That same year, her cover of Bob Dylan's "Forever Young" appeared on the FX motorcycle gang drama Sons of Anarchy. A year later, Mae released her full-length debut album, The Happiest Lamb. In 2012, Mae returned with her sophomore effort, Audra Mae & the Almighty Sound. ~ Matt Collar
Source:
https://itunes.apple.com/ca/album/forever-young-from-sons-of-anarchy-single/299922412
Source: Wikipedia, the free encyclopedia

Forever Young - Audra Mae and The Forest...
Forever Young - Audra Mae and The Forest...
Adder:
Bill Charrette [ willc ]
Date:
6/4/2018
Updated:
10/19/2019
Tab By:
willc
Rated:

(11)

Hot!

Popular!

Views:
871
pdf Hits:
404
Genre:
Folk