Jingle Bells
Jingle Bells - James Lord Pierpont
* Audio file gathered from willc's personal music library
Jingle Bells - James Lord Pierpont (4/4)

Picking Pattern (Travis Pick):
        _   _   _
   |   | | | | | |
e|-@---------@-----|
B|-------@---------|
G|---------------@-|
D|-@---@---@---@---|
A|-@-------@-------|
E|-@-------@-------|
   Bass    Alt Bass


Verse:

G                   G          G              C
Dashing through the snow, in a one-horse open sleigh,
 Am                 D7  D7               G
O'er the fields we go, laughing all the way.
G                  G     G               C
Bells on bob-tails ring, making spirits bright,
  Am               G               D7             [G      D7]
What fun it is to ride and sing a sleighing song tonight. Oh!


Chorus:

G              G            G              G7
Jingle bells, jingle bells, Jingle all the way!
 C           G
O what fun it is to ride
 A7                  D7
In a one-horse open sleigh, hey!
G              G            G              G7
Jingle bells, jingle bells, Jingle all the way!
 C            G              D7               G       G
O what fun it is to ride in a one-horse open sleigh


Verse:

A day or two ago, I thought I'd take a ride
And soon Miss Fanny Bright was seated by my side
The horse was lean and lank, Misfortune seemed his lot
We ran into a drifted bank and there we got upsot. Oh!

Chorus

Verse:

A day or two ago, the story I must tell
I went out on the snow and on my back I fell
A gent was riding by in a one-horse open sleigh
He laughed at me as I there lay but quickly drove away.  Oh! 

Chorus

Verse:

Now the ground is white, go it while you're young
Take the girls along and sing this sleighing song
Just bet a bobtailed bay, Two forty as his speed
Hitch him to an open sleigh and crack! You'll take the lead. Oh!

Chorus
        
Jingle Bells - James Lord Pierpont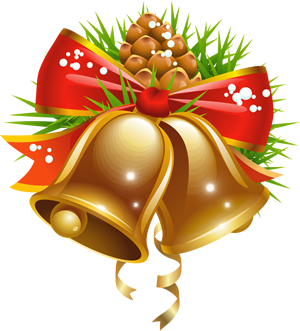 This song was recorded in our living room on December 18, 2016 using my Samsung Galaxy 6 phone. Cindy is playing her Cedar Mountain Banjo and I am trying to keep up with her on my Taylor Mini Guitar.
*:·..·:*¨¨*:·..·:*¨¨*:·..·:*¨¨*:·..·:*¨¨*:·..·:*¨¨*:·..·:*
"Jingle Bells" is one of the best-known and commonly sung American songs in the world. It was written by James Lord Pierpont (1822–1893) and published under the title "One Horse Open Sleigh" in the autumn of 1857. It has been claimed that it was originally written to be sung by a Sunday school choir; however, historians dispute this, stating that it was much too "racy" (and secular) to be sung by a children's church choir in the days it was written. Although not originally intended on having any connection to Christmas, it later became associated with Christmas music and the season in general.
Source: Wikipedia, the free encyclopedia

Jingle Bells - James Lord Pierpont
Jingle Bells - James Lord Pierpont
Adder:
Bill Charrette [ willc ]
Date:
12/19/2016
Tab By:
willc
Rated:

(3)

Hot!

Popular!

Views:
1178
pdf Hits:
501
Genre:
Traditional